TESTIMONIALS FROM SATISFIED
ALLINI CUSTOMERS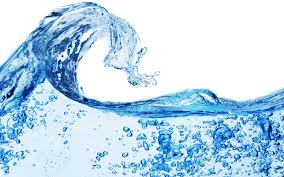 "We were searching for a reliable high-quality water filtration system but thought we'd never find it until we came across Allini Water Filters. We were blown away! Before buying we tested it out thoroughly (and asked a lot of questions). I's simply the best, bar none. If you want healthy high alkaline water for your family get an Allini system. You won't be disappointed."
- Peter & Ewa Loughlin
"With all of the issues concerning water and if it's safe to drink, filtration is a necessity. I highly recommend using this system, the water tastes and feels great. This gives water drinkers peace of mind that they are consuming safe, clean drinking water. Plus, having a tank in your home/business allows people to refill their cups and bottles so it's reducing plastic waste. Win, win!"
- Lindsay Pursglove, PhD, MBA
Owner, Swimtastic Swim Schools of SWFL
"I have very sensitive, acne prone skin and about a month into using this system, I noticed a HuGE difference in my skin. I now have little to no breakouts- which is absolutely amazing(for me). It's a life changer not only with my acne, but my hair is more manageable, my skin doesn't feel so dried out after my showers and I can drink water right from my faucet (tastes great). I don't have to worry about messing with my refrigerator filters which never last long enough it feels for me or my kids leaving water bottles everywhere. I don't worry as much about yelling at my kids to not drink the water while they're playing in the tub or drying out their delicate skin. But number one for me was definitely my skin. I've lived with well water and city water which had tons of chlorine so I can honestly rate this system a 5. Very content with Allini. Install went smooth, plumber was in and out (I have the system for the whole house so no work had to be done inside). I have no complaints at all."
- Eden Guerra
"I would like to say from start to finish, my wife and I am very grateful to the salesman that convinced us to use their product. We scheduled an appointment with the office and Jim came to the house and showed us literature as well as tested the water and explained the benefits of their product. We both would totally recommend the product and the staff and their plumber. Anytime we have a question they are very prompt in returning our message as well as addressing the situation. In closing, my wife says the water tastes great, skin so soft and hair feels wonderful.
- Robert McQuilken
"100% happy with our water stem. All of our clients LOVE the taste of the water & we love providing clean, chemical free water in our cycle studio! HIGHLY recommend due to customer service and quality!"
- Charla Shoshana Goodnight
Owner, Cycle Guroo
"Great water system. Easy to use, water tastes great and peace of mind knowing water is filtered. Very pleased with this- I've had this now for 7 months. Thanks!"
- Ami Giselman