TESTIMONIALS FROM SATISFIED
ALLINI CUSTOMERS
"€On my wish list for a while has been a whole house water filtration system that did not use reverse osmosis. The water from Allini system is a dream come true. I love that there is no maintenance required, and the water looks and tastes delicious. The installers were attentive and took a lot of time to make sure that things were done properly. Allini, it's like someone put a genie in my water!"
-Meredith Musick
Naples, Yoga Instructor/Massage Therapist
"My water tastes great! Fresh, clean, and right out of the tap. It's like having the best bottled water right at my kitchen sink and it didn't affect my water pressure one bit! I am so glad that I switched to Allini!"
- John Sabo
Tiburon
"We are pure water snobs. Allini water filter replaces our sodium salt purification and RO drinking system. We love the taste, softness and moisturizing of our skin and no need for an RO special tank under the sink for drinking water. No more salt tablets which were causing problems with our skin plus clogging the recirculating motor and destroying our hot water tank heating element (replaced 4 in the last 7 years). The best part is the additional fluoride remover which most water purification systems do not offer. PLus, we can drink water from any faucet in the house! After 4 water purification systems over the years, this appears to be the best! Our daughter, upon our recommendation also had the Allini installed and loves the new softness of her skin and hair. It was a pleasure working with the Allini rep (Sal) and the installation crew!"
- Marilyn and Bill Bradlee
Quail Woods
"I was very skeptical at first that this water filter could improve the water to the point where I would actually drink it. I have been a bottled water drinker for years! I would have to say that the water is delicious!"
- Becky
Isles of Collier Preserve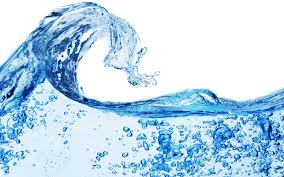 "Awesome!! We love the water and customer service. Enough said!! Clean water is important for your health."€
- Brady Young
"Great service from start to finish! It's so nice to drink pure water right from the sink! No more plastic water bottles. I would definitely recommend Allini Water Systems!"
- Dylan Sourbeer
"Great service, great product. Very satisfied with the purchase and our new excellent water quality."
- Marcus Kelso